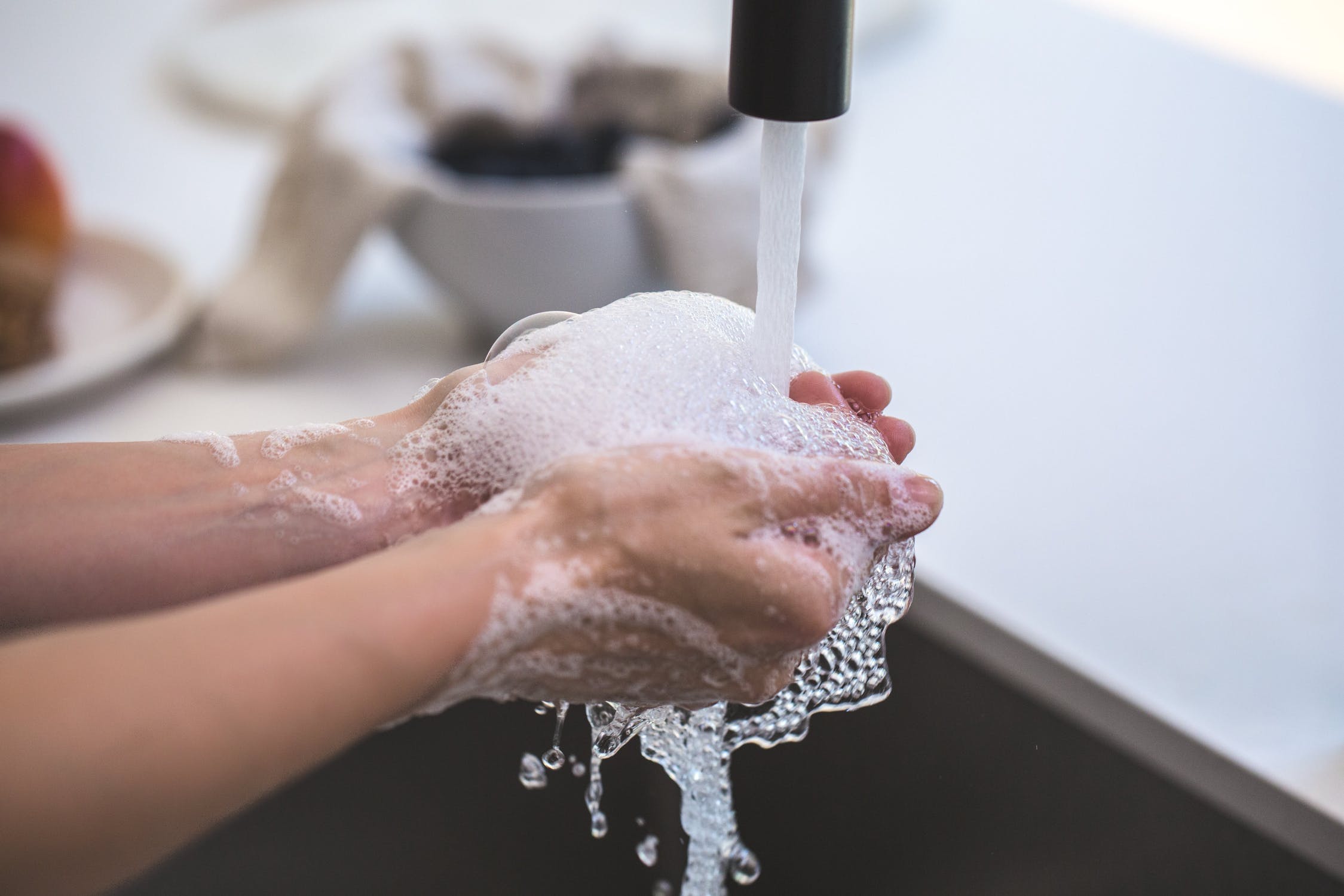 It goes without saying that washing your hands is one of the cheapest, easiest and most important ways to help prevent the spread of the virus. A quick scrub and a rinse won't cut it though…
Wet your hands with running water, apply enough soap to cover your hands, scrub thoroughly for at least 20 seconds, then rinse and dry with a clean towel.
Here are a few more COVID-19 cleaning tips…
Regularly clean frequently touched areas
Regularly go around the house and wipe down any frequently touched areas like:
Door handles
Mobile phones
Kitchen gadgets and appliances
Fridge door
Glasses
Remote control
Laptop
Keyboard and mouse
Try to get into the habit of doing this daily, and make sure anyone who comes into the house after being outside, washes their hands properly before touching anything.
Disinfect surfaces the virus can live on
Preliminary studies have shown that COVID-19 can live on surfaces for a few hours up to several days.
It can remain in the air for up to 3 hours, up to 4 hours on copper, up to 24 hours on cardboard and up to 3 days on plastic and stainless steel.
So, it's important that when you're doing your regular cleaning, you make sure that these surfaces are prioritised, and wipe down any deliveries (e.g. cardboard and plastic) that come through the post.
Wear disposable gloves when cleaning
If you have disposable gloves, it makes sense to wear these when cleaning for added protection against contamination.
And when you're done cleaning, you need to know how to remove the gloves in order to protect yourself…
Grasp the outside of the glove at the wrist (do not touch your skin). Then peel the glove away from your body, pulling it inside out.
Hold the glove you just removed in your gloved hand and peel off the second glove by sliding your fingers inside the glove at the top of your wrist. Turn the second glove inside out, while pulling it away from your body.
The first glove should be tucked inside the second glove. Dispose of the gloves and wash your hands immediately.
Be careful when receiving packages
When it comes to deliveries, firstly, make sure you ask the courier to leave any parcels outside as contactless drops are best.
Wearing gloves (if you have them), disinfect the package and its contents as best you can.
You could use disinfectant spray or antibacterial wipes to do this, or both.
Dispose of the packaging straight away and wash your hands thoroughly after handling. Be sure to wipe down any surfaces you touched.
We hope these COVID-19 cleaning tips helped you. For more home cleaning tips from Cleanhome Haywards Heath, check out this blog post.