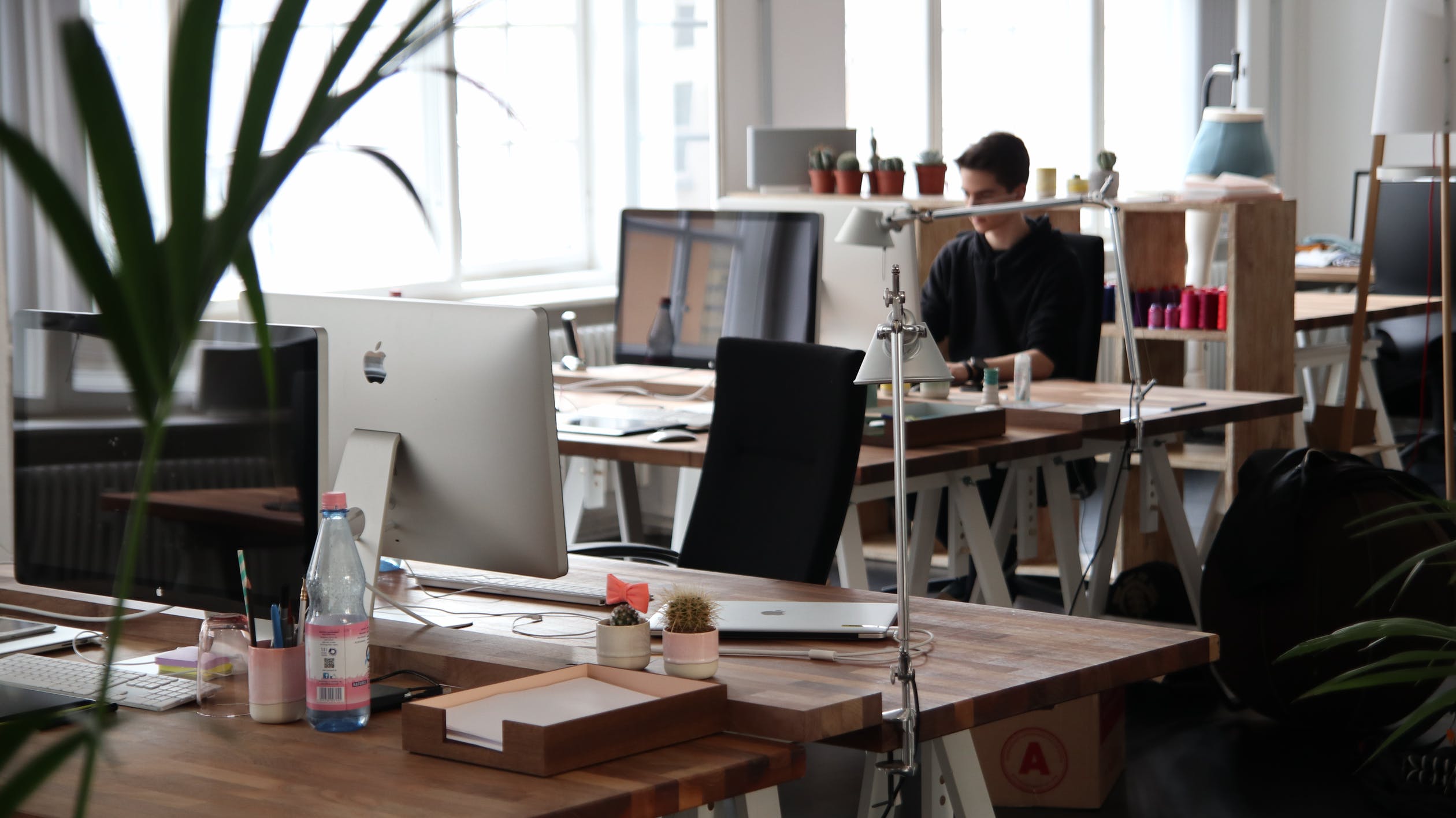 With many of us back in the workplace, it can be hard to be as disciplined as you are at home when it comes to cleanliness.
But with more and more interactions throughout the day and multiple hands touching multiple services, it's important to give yourself a little reminder every now and then on how to stay germ free at work and how to not bring those germs home with you.
Tip 1:
Keep your desk space clean and tidy – just like your home office. Declutter to cut down on the number of potential surfaces lying around and then use a combination of cleaning and disinfecting to fight germs. Cleaning means to physically remove the germs with detergent and water, and disinfecting means to kill the germs on the surface.
It's important to always clean first as dust and dirt can reduce the effectiveness of disinfectants.
You should clean your workspace daily and pay special attention to frequently touched surfaces such as tabletops, keyboard, mouse, monitors, desk phones etc. Ideally surfaces should then be disinfected after cleaning.
Tip 2:
Avoid common areas where possible as these places are harder to control. For example, kettles, toasters, fridge doors, communal tables etc. are used by almost everyone in the office, and you can't guarantee the cleanliness of each and every one of your co-workers.
It goes without saying, but if you do use communal facilities, wash your hands before and after.
Tip 3:
Keep your hand sanitiser close at all times and use regularly throughout the day, and whenever you feel necessary e.g. if you or someone around you coughs or sneezes, before and after eating, after receiving post or packages etc.
Hand sanitiser is great for convenience but washing your hands thoroughly with soap and water for at least 20 seconds is going to be the most effective.
Tip 4:
At the end of the workday, you might be tired and eager to get home, but just remember to take the same precautions to avoid bringing any germs into the house.
Wash your hands before leaving the office and take care when using public transport or keep some anti-bac wipes handy in the car if you feel you need to disinfect the steering wheel or gear stick.
When you do arrive home, get into the habit of wiping down your phone, hand sanitising and taking off your shoes at the front door. If you want to go one step further, change out of your clothes as soon as you can and put them in the wash, before of course washing your hands again.