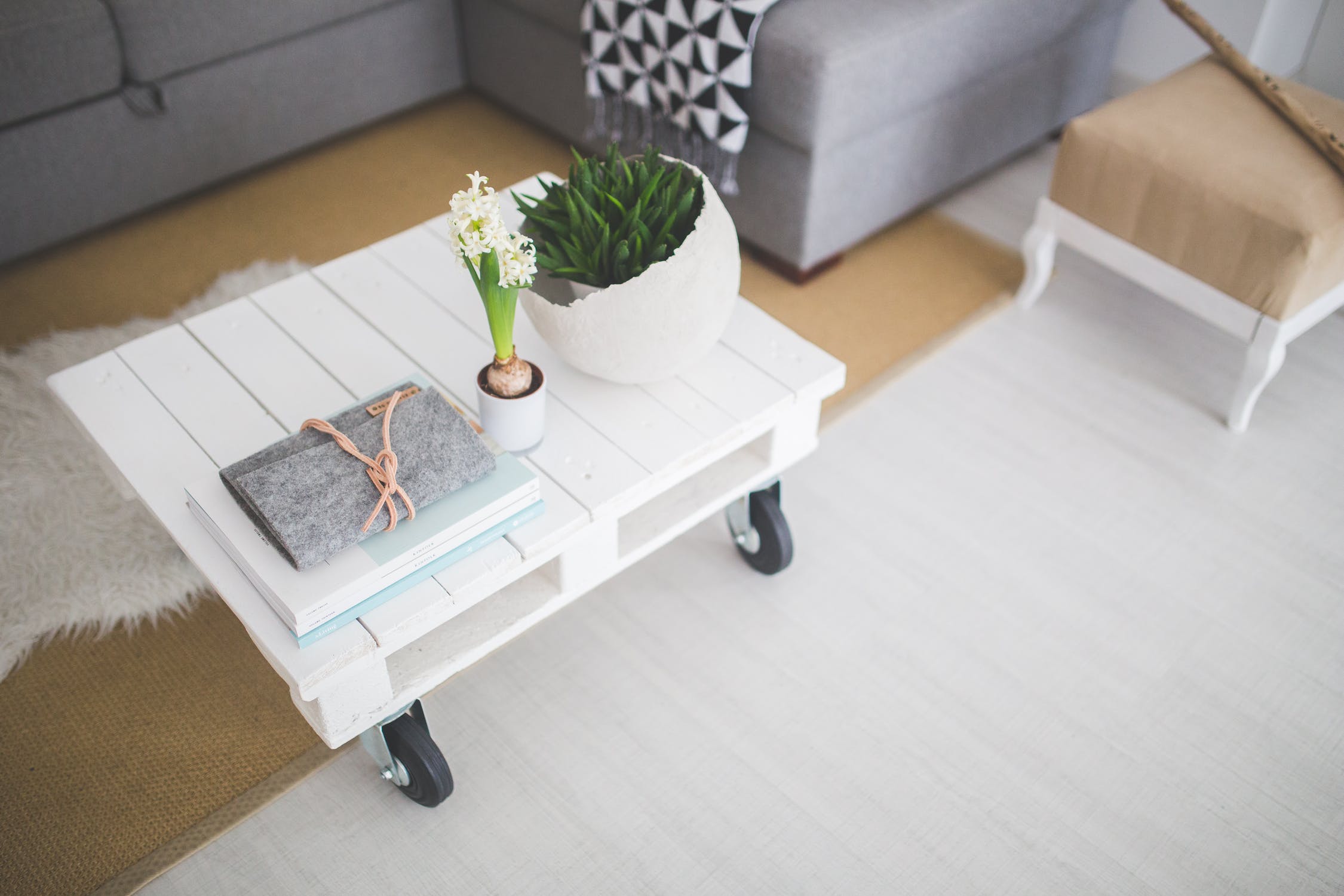 January can be a miserable time of the year with everyone on the Christmas-come-down and freezing cold temperatures outside. But January can also be the perfect 'downtime' to get your home cleaning in order. Check out our ultimate January cleaning checklist for 2020 below…
Checklist step 1: Throw out the old
First and foremost; declutter. A well organised, clutter-free home makes regular cleaning a breeze, so it's time to go through the house, room by room, and decide what stays and what goes.
You'll be amazed how much clutter you will have collected over the past year, and how many random Christmas presents you have lying around. Take action; bag up old clothes and take them to a local charity shop or make some extra cash at a car boot sale.
Checklist step 2: Reorganise storage spaces
Next, you want to take this opportunity to reorganise your storage spaces. Wardrobes, bookshelves, cabinets, kitchen cupboards etc. often turn into dumping grounds for things you need but don't want on display.
Take everything out of these storage spaces and reorganise as you put it all back. You'll probably find plenty of things that don't belong there, or would be better suited to somewhere else, not to mention a whole host of items you never even use anymore.
Checklist step 3: Tackle the big jobs
By 'big jobs' we mean the deep cleaning tasks that you only do a handful of times throughout the year. These might include deep cleaning the bathroom or the cooker hood for example.
Once these lengthy cleaning jobs are out of the way, it will make regular cleaning so much easier, and the house will feel cleaner than ever going into 2020.
Checklist step 4: Dust everywhere
Dusting is a pretty boring job, but if you get on top of it at the beginning of the year, it will help make daily or weekly dusting way more manageable.
Make sure you have the right tools for the job, such as a microfibre cloth and NOT a feather duster, which only seems to spread more dust than it collects. And dust each room from top to bottom so you clean away dust as it falls.
Remember that areas with multiple surface areas are going to collect more dust, like ornaments, books, bottles etc., so if you want to cut down on future dusting, consider having less out on display.
For more useful dusting tips, take a look at this blog post.
Checklist step 5: Plant health check
Plants can really improve the aesthetic and feel of a home, but they take looking after, whether they're real or fake.
So, the last step on our January cleaning checklist, is a thorough health check of all your plants. De-head old flowers, clean big leaves with a damp microfibre cloth, wipe down windowsills, water soil and say goodbye to any plants that have had their day.
Et voila! You should now be ready to take on 2020 will a clean, clutter-free and organised home. Want to know more about our professional cleaning services? Contact us today.